Hashtags #Nigeriaat60 and #60together climb the charts on Social Media, as Nigerians all over the world countdown to the Country's 60th Independence Day Anniversary. Apostle Johnson Suleman schedules an impromptu live broadcast at 7AM (GMT+1), commemorating the event. Sources reveal the man of God intends to speak on Politics, Economic growth, and the current Government's poor response to the recent Covid-19 pandemic. DO NOT MISS IT.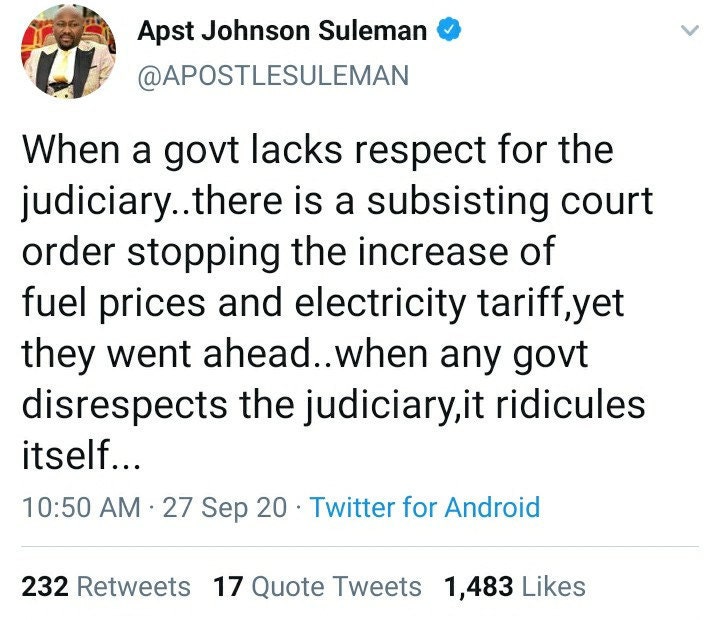 Please click play below to watch the official promo video.
CLICK HERE to subscribe to CelebrationTV and click the notification "🔔". See below for responses to Apostle Suleman's tweet above.