Apostle Johnson Suleman was born on March 24th, 1978. During a divine revelation in his late 20s, God gave him a mandate to "wipe out tears, restore people to their destinies by the revelation of the Word, and the manifestation of power and reality of the Holy Spirit." For over a decade now, God has proven the revelation true around the World by restoring lives through the manifestation of raw Power, knowledge of the Word of God, and accurate Prophetic revelations.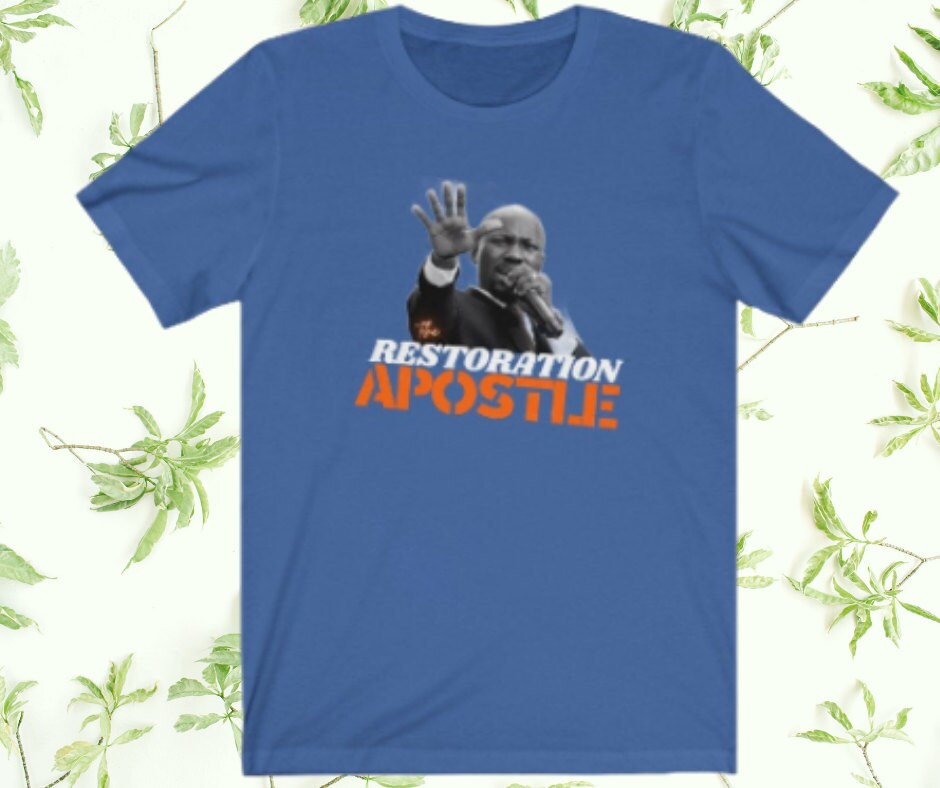 BRIEF BIO: is currently the World's most traveled televangelist, and the President of Omega Fire Ministries International (OFM), which he established in 2004. Headquartered in Auchi, Edo State (Nigeria), OFM currently has over 400 Church branches in over 50 countries around the World. 
What if you attended a live event and the servant of God, Apostle Johnson Suleman, located you by your name, address, and phone number? This is actually the norm at many of his crusades around the world! God restores several people at his events but this particular one caught our attention. God used His oracle, Apostle Suleman, to call out a woman scheduled to have a mastectomy due to a massive tumor on her breast. 
WATCH AND BE BLESSED!
~FEATURE~
Our love for this General of the prophetic birth this gorgeous shirt! Looks great on both men and ladies, this soft jersey tee features the picture of the oracle of God, Apostle Johnson Suleman, and his nickname "The Restoration Apostle". This tee is an absolute must-have for everyone who values the PROPHETIC. The Jersey fabric is soft and comfortable enough to wear all day long. The high-quality print will make it an instant favorite in your wardrobe.
.: FREE shipping to anywhere in the United States
.: US Sizes: S/M/L/XL/2XL
.: 100% Soft cotton (fiber content may vary for different colors)
.: Light Fabric (4.2 oz/yd² (142 g/m²))
.: Runs true to size